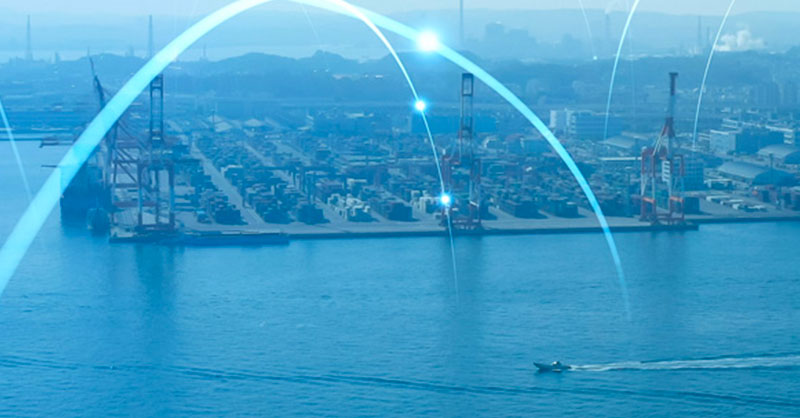 BASIC FEATURES
3G/4G modem function
Router function for onboard IP network deployment
Automatically switches to a satellite link when 3G/4G coverage is not available
Includes an AIS/X function, which can be broadcast on board or exported ashore
Remote administration
BASIC
Coastal IP Services Access Box
The BASIC box is an IP "box" dedicated to coastal maritime uses.
A veritable "Swiss army knife" of on-board communications, vessels equipped with the BASIC box have access to all the necessary communications functions: connection to earth, export of their position, or even monitoring of the AIS situation.
The case integrates:
a 4G/5G modem, which allows Internet access in the coastal zone covered by mobile phone operators,
a connection via a satellite link (not supplied with the box), when the vessel is out of range from land, with automatic switching between the two types of link,

a routing function, allowing the deployment of an on-board local network,

a WiFi function allowing in-car users to connect to the Internet from their smartphone or device.
Integrating an AIS/X, the box also enables the maritime situation to be broadcast on the onboard network and exported to land, using the 3G/4G or satellite link.
Finally, the BASIC box can be administered remotely.