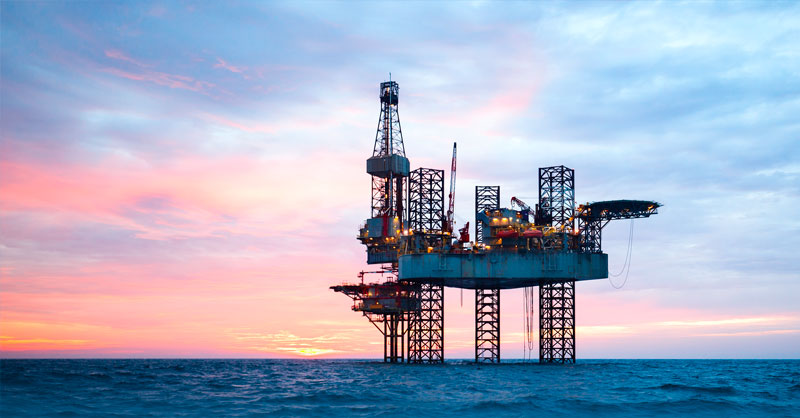 MARITIME ZONE SURVEILLANCE SYSTEM
SeaWatch® takes the form of a device that enables real-time updating of an area situation showing both the positions of "friendly" vessels belonging to the same community and those of unknown or suspect vessels.
This situation is shared by the whole community, and can be deported to any remote user with Internet access.
Depending on the behaviour of vessels, friends, strangers or suspects, SeaWatch® proposes rules for classification and behaviour. These rules, essentially based on the kinematics of the vessels, enable alerts to be triggered.
SeaWatch®
SITUATION SHARING SOLUTION
SeaWatch® is a permanent, mobile, multi-sensor maritime activity monitoring and security solution
Intended for players wishing to control the knowledge of an area such as an oil field or wind farm, the SEAWATCH solution is an innovative development for monitoring and controlling maritime traffic in the vicinity of ports. Interconnectable with multiple sensors, the solution conducts a real-time analysis of ship behaviour and identifies any abnormal or suspicious behaviour.
Thanks to the beacons, linked by radio (VHF band), the "cooperative" boats can receive direct and real time information on the situation of the water and alerts in case of threats.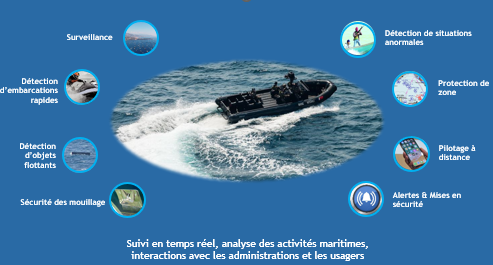 The SeaWatch® solution uses AI to monitor maritime traffic and its impact on biodiversity. The Bora Bora lagoon will be the first lagoon to be equipped with this solution, contributing to the preservation of this marine environment, which is threatened by the increasing presence of ships (every year, around 1,000 pleasure boats visit Polynesia).
Connected to several radars, AIS camera receivers and intelligent sensors for monitoring environmental parameters, the SeaWatch solution analyzes the behavior of vessels and their impact on the environment.